Looking back on 2016 for Birmingham Bike Foundry
Posted 03.03.2017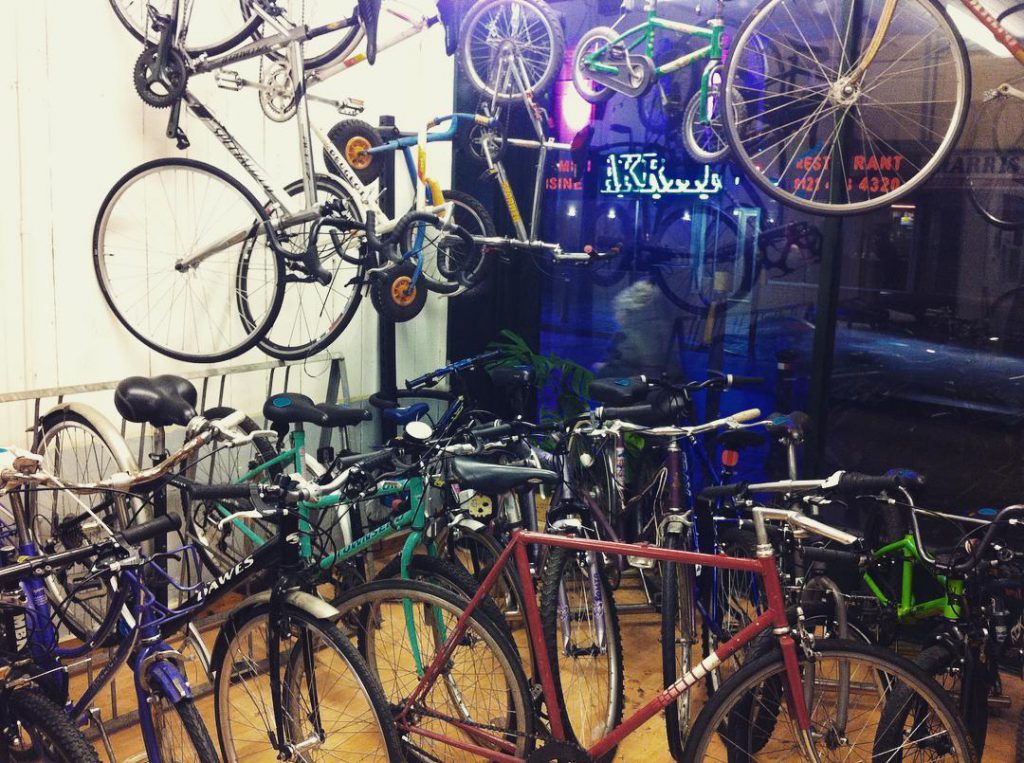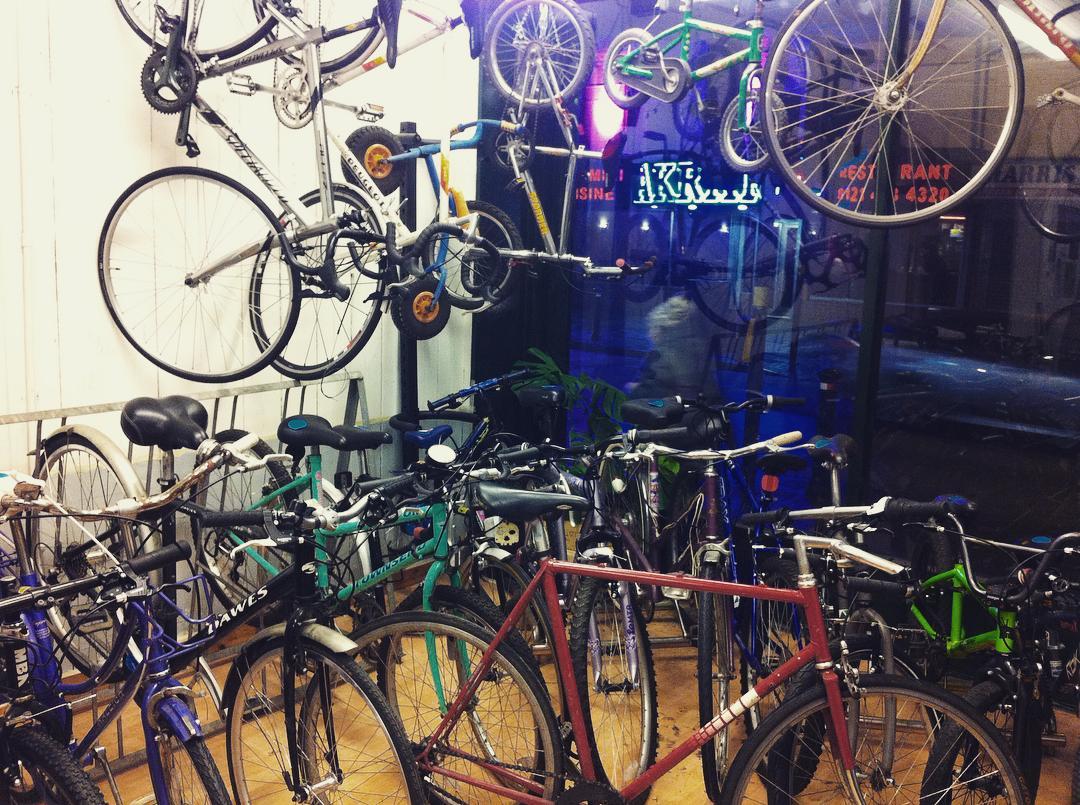 Thanks to our friends at An Endless Supply we are launching a news section on the website with a reflection on the activities of our co-operative in 2016. Worker co-operatives like ours have a variety of goals ranging from improving the lot of our membership (that's us the mechanics), to engaging positively with the community and other co-operatives. There is often lots of chatter about social enterprises and entrepreneurs, especially in the area of sustainable transport. Although it's an attractive label for businesses to adopt it often isn't borne out in the activities of the businesses; how they treat their employees and how they engage with the local community – hopefully this short piece will make clear what we do and why supporting a local bike shop and co-operative like us is worthwhile.
What have we been up to in 2016?
Tool Club. Membership gives you access to our workshop and tools for one evening a week. This low cost solution to bicycle maintenance enable those who might not have space or specialist tools to do repairs on their bikes and practice their maintenance skills. Last year we had 37 new members to Tool Club and ran around 50 sessions. https://birminghambikefoundry.org/tool-club/
Refurbished bicycles. We accept donations of bicycles and parts from the local community as an alternative to them being thrown into landfill and refurbish them, installing new reliable components where needed, with new cables and brake pads as standard. They are all trusty bikes ready for riding in the city. Over the past year we have refurbished and sold around 200 bikes. All of our bikes are carefully repaired and thoroughly checked over by our Cyctech 2 and City & Guilds qualified mechanics. All bikes come with a three month guarantee. https://birminghambikefoundry.org/bikes/
Meeting room space. We have a meeting room upstairs in our shop, reminiscent of the traditional meeting halls in old co-operative food stores we use it for community meetings and education. Over the course of the year the space has been used for over 60 meetings, ranging from meetings of local co-operatives, English lessons for migrants, union and political meetings and reading groups. We topped this freezing winter off by buying a new and improved heater for the space to keep us toasty!
Supporting the IWW union. Our members are part of the Industrial Workers of the World a self organised union which supports labour struggles in many different industries. Although we are a co-operative and don't necessarily have problems with our bosses (because we don't have any!) we think it important to be actively involved in unionism. Low wages and bad contracts affect our friends, families and affect the strength of communities. We see industries we are closely associated such as logistics and transport changing for the worse and negatively affecting workers, and want to support their struggles. Our workers have been involved in supporting other union members with casework and campaigns, we have used our space for union meetings, continued to run drop in sessions for the public on saturdays, and continued to host the West Midlands union office. https://iww.org.uk/
Radical Routes. Birmingham Bike Foundry is a member of Radical Routes, federation of worker co-operatives, housing co-operatives and social centres helping promote social change in the U.K.. Radical Routes supports the development and creation of co-ops like ours and we are proud to be involved in supporting its activities. http://radicalroutes.org.uk/aims-and-principles.html
Co-operation in Rojava fundraiser. As part of our work with Radical Routes, we did the heavy lifting organising a fundraising campaign for a women's co-operative bakery in Kobane – Rojava, a city rent apart by the long civil war in Syria, but now being run under democratic principles as part of an autonomous region. We were involved in promoting nationally, making the links to make the campaign possible and producing artwork, mugs and shirts which helped raise money. We raised £8,900, which was only half our goal of £15k but we have made a lot of links which will allow the U.K. co-op movement to support co-operation in Rojava more in the future. https://coopfunding.net/en/campaigns/support-women-in-rojava-resist-fascism-build-co-operation/
Stirchley The Way Forward. One of our members has been involved in this community group which is a constituted, not for profit group of local residents, traders and people who have an interest in Stirchley. The group, formed in opposition to a proposed Business Improvement District looks to support mutual aid between residents and traders in the area and fundraise for the good of the local community. http://www.stirchleytwf.co.uk/
English language classes. We were involved in running two sessions of six modules working with migrants from the Kurdish – Syrian diaspora in Birmingham. Our members took part in childcare, lesson planning and delivery. Lessons learnt from this experience can be read about here: http://www.weareplanc.org/blog/teaching-english-to-migrants-in-birmingham/
Coming up in the rest of 2017
More of the same! We intend to continue providing our workspace for Tool Club, our meeting room for community groups and refurbish donated bicycles for affordable prices for the foreseeable future.
We are also excited to continue working with the IWW and are particularly excited to see how it goes with the attempts at securing better conditions for Deliveroo workers, who we feel we would have lots to share because of our shared industry.
We have been working with Kushinga Gardens, which involves migrants, refugees and local community gardeners, to provide a bicycle maintenance training course for refugees. This will also include a open day in the summer at Kushinga Gardens on Raddlebarn Road.
We are going to run a 'How to set up a workers co-op' course in spring, hopefully run in conjunction with other local co-operatives.
We will be restarting the South Birmingham Co-operators group, helping to support and develop more co-operatives in our area. The first meeting will on Monday 10th of April at Loaf Bakery just up the road from ourselves.