Birmingham Bike Foundry is a worker co-operative. We promote cycling activities and recycle discarded bikes.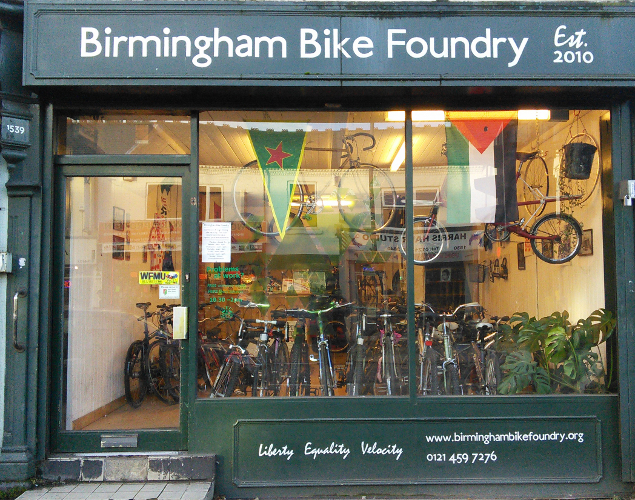 Bikes. Repairs. Training – We are a worker co-operative bike shop based on the Rea Valley cycle route in Strichley.
Use the links at the top of the page to find training dates and course gift vouchers, bikes currently for sale and other information about the shop.