We run five courses: Bike Basics, Home Mechanics, Gears, Adventure Riding and Wheel Building. You can see the course descriptions on the course vouchers page, using the drop-down menu. All courses include a one-year membership for our Tool Club.
Additionally, we run bespoke courses so if you want to learn something that isn't covered on our normal courses then get in touch.
If you are a teacher or community group leader then we can also arrange one-off or ongoing training sessions for up to 4 students.
We also sell course vouchers to be used at a later date or gifted to a friend.
We currently run courses from our training space above the shop. Unfortunately this space does not have level access so please contact us if you require level access.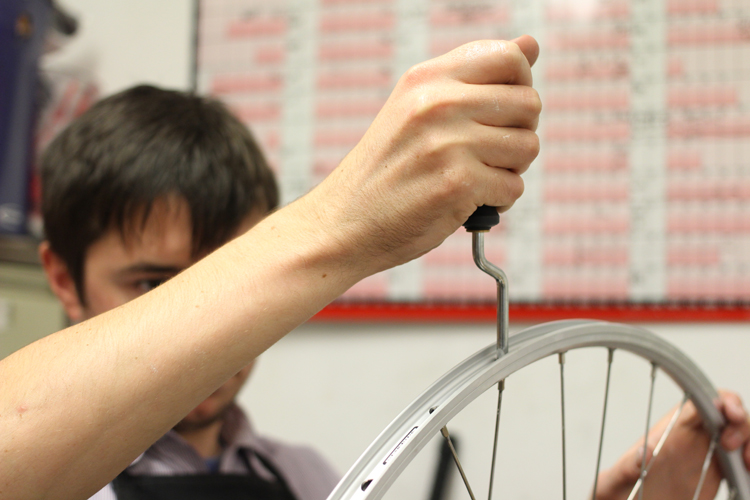 Cancellation details. If you have booked a place on a course and need to cancel you can do so without charge by getting in touch and letting us know up to 7 days before the course. If your cancellation is later than this time a full refund cannot be issued unless we are able to fill the space.
Sometimes courses may be cancelled by us due to unforeseen circumstances. In this case a full refund will be issued or the booking re-arranged.