Training
We run two Bike mechanics courses: Bike Basics and Wheel Building. From 2015 all courses include enrolment for our Tool Club.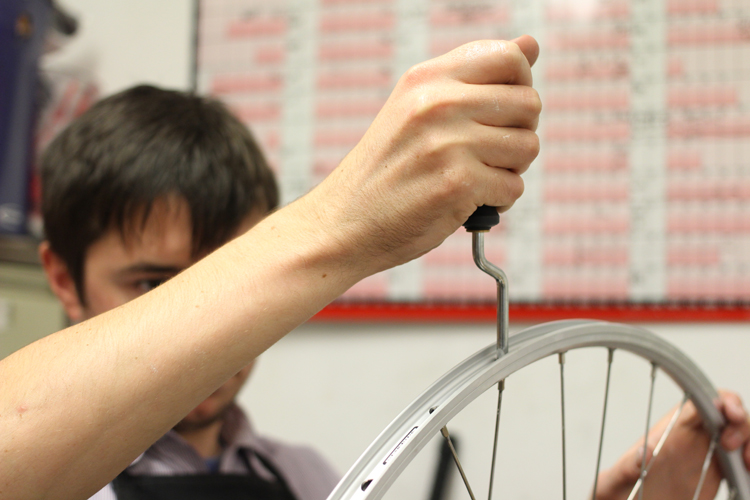 Courses are run regularly for groups of up to four trainees, upstairs in our shop in Stirchley. We use Park professional mechanics' tools and stands and all our courses are taught by our experienced staff. The advanced modules are delivered by Cyctech 2 qualified staff. Most importantly, we have tea and coffee making facilities.
We teach on our own training-only bikes, which are clean and in good condition, as we think this is the best way to clearly show you how things work. We are happy for you to discuss the specifics of your own bike with us so you learn the most applicable skills on your course and remember you can work on your own bike at our Tool Club after completing some training.
Unfortunately our training room is up a flight of stairs. However we are committed to making our services accessible, so if you wish to attend and have mobility issues please let us know so that we can arrange training in a way that suits you.
Bike Basics
In this course you will learn how to perform a safety check on your bike using the M-check method. Locate and repair punctures, change brake cables and set up V-brakes, and index gears.
Wheel Building
In this course you will learn how to measure components, lace the spokes and properly tension a three cross wheel. If you wish to build a wheel to keep we can order in parts for you.
Gears course
In this course you will learn how derailleur gears work, how to replace cables, and index gears. You will also remove cassettes/freewheels and chains. We will be working with road integrated gear shifter and brake levers (STIs) and flat bar trigger shift levers. Other styles of shifters will be explained with demonstrations.
Gift Vouchers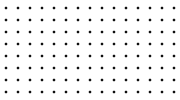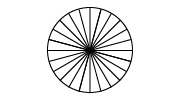 Booking Information
Bookings are refundable up to fourteen days before the course.
We also sell training vouchers, if you want to buy someone a place on a course as a gift. The vouchers are not tied to a specific date, although we can reserve a place if required.
Our tools and equipment for our training courses are funded by a grant from Midlands Co-operative Society's Community Dividend.