We are hiring!
Posted 26.05.2020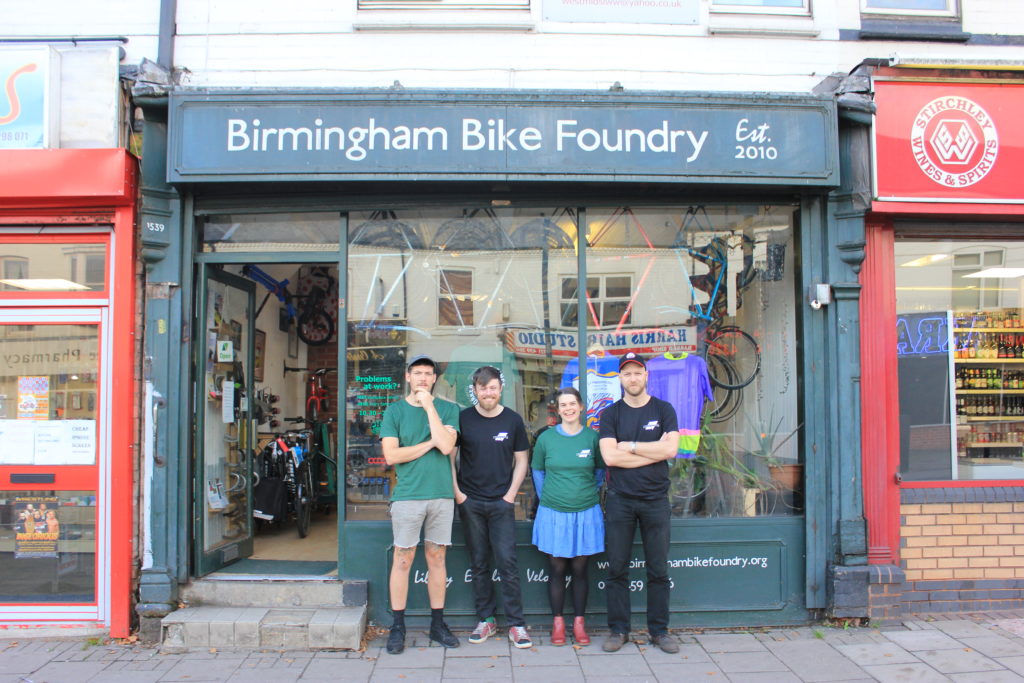 We are hiring! Birmingham Bike Foundry is a worker co-operative bicycle shop in South Birmingham founded in 2010. Our business has been expanding over the past few years and we are now in a position to hire and train a new staff member starting at 16 hours a week. We are looking for someone who can begin in early summer 2020 and who is interested in co-operatively owning and managing their workplace.
This is a permanent role and we are looking for someone who is keen to get involved in and support the development of the growing co-operative movement in Stirchley which our shop is part of. As a fully mutual co-op we have a flat management structure and like all of us the new member will be paid a living wage, and have access to our pension scheme.
The bicycle industry is overwhelmingly male and is a line of work that has been typecast in this way. As a co-op committed to radical social change, we want to address this issue and provide the form of secure employment our workplace offers to a wider section of society. We are therefore encouraging applications from women and non-binary people.
Please email us if you are interested in the position and we will send you an application pack. The deadline for application submissions is Tuesday 9th June.