We are hiring!
Posted 26.05.2020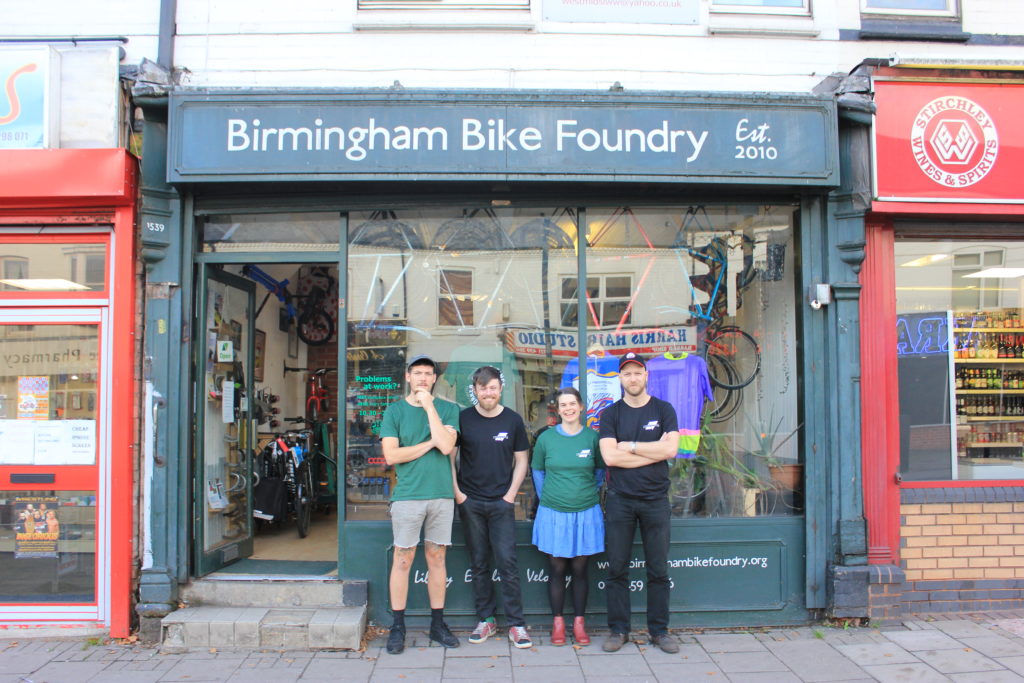 We are looking for a new member!
Birmingham Bike Foundry is located in Stirchley, B30 and has been operating as a worker co-operative since it was founded in 2010. Our business has grown steadily since then which means for the second time in 2020 we're able to offer a position to a new member.
The new member role will start at 16 hours per week with the potential to increase in the future inline with busy periods or new business development.
We are excited to hear from people who are interested in repairing customers' bikes, refurbishing bikes, designing custom bikes and helping support cycling activities across the city. We also want a new member who can help deliver training to schools groups and members of the public, who can keep our social media current and who can support the growth of the business as we explore new opportunities. This is a permanent role and we are looking for someone who is keen to get involved in and support the development of the growing co-operative movement in Stirchley which our shop is part of. As a fully mutual co-op we have a flat management structure and like all of us the new member will be paid a living wage, and have access to our pension scheme.
Because we are a worker co-operative we have no managers and instead all take ownership of the business. This means that any new member will need to be someone who is happy to take on challenges and tasks without being asked to do so and who is comfortable making important decisions as a group. We'd like to encourage expressions of interest from non-male applicants as we strive toward correcting the gender imbalance in the cycling industry.
We are working on ideas that will see our business grow even more in response to the exciting new uptake in cycling. If you think you could help us achieve this and would like to apply for the position please send us an email to request an application pack.
info@birminghambikefoundry.org